Working...

Believe in Yourself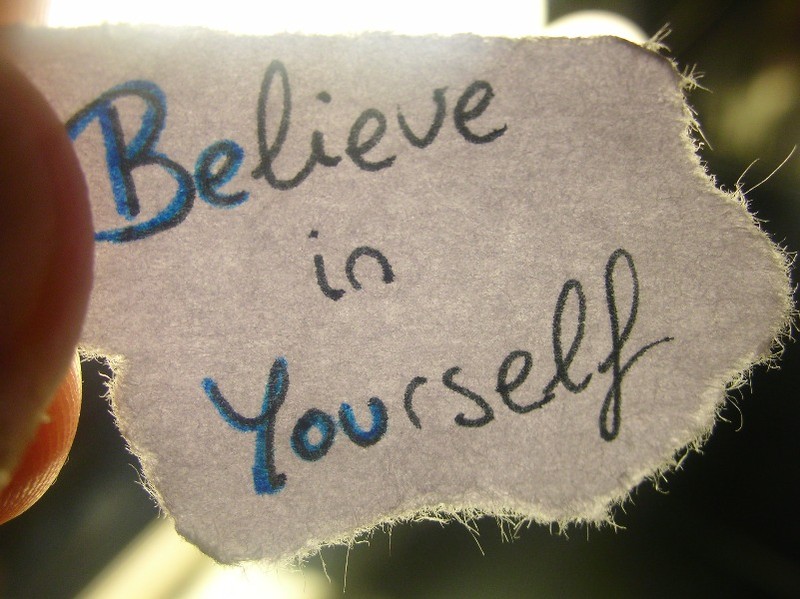 Increased Self-Esteem proves factor in overall success
by Shea Crouch
"To succeed, we must first believe that we can." said Michael Korda.
No matter what the event, students need to prepare and believe in themselves. Students always need to take the time to recognize the abilities and talents that they possess.
The Process: First, address classes to consider how difficult or easy the subject matter is. Second, determine how independently driven you are. Now, evaluate what grades are current and what grades are desired. Finally determine how to work towards goal.
Senior Taylor Allee explained, when believing in yourself, you have to force yourself to do the work to get good grades and go the extra mile. "It is important because there will always be negative people around you. Sometimes you just have to believe in yourself. You'll always be your number one fan," she said. For Taylor, self confidence helped her earn Miss Tipton and compete in the Miss Missouri State Fair pageant. She said, "I had to believe I could, and I had to have the will to do it."
Believing in yourself is important in sports as well as academics. Sophomore Faith Ehlers said, "To have a good year you have to believe you will do well. Believing in myself has helped me keep grades up." Grades are are a factor that will affect you in your future, self-confidence can help you maintain or increase your current grade. Just as in her sport of Cross Country running she said, "You have to believe to push yourself to succeed in your work. With cross country, I've had to believe I could do a good job. Even if you don't do good, try to do the best that you can. Start at a slow pace and build up as you go."
Senior Ashley Volkart's self esteem was boosted and confidence increased with involvement activities. "It [self-esteem] helped me succeed in sports, school and flags. It helped me not give up." said Ashley.
Believing in oneself requires setting goals. Setting goals higher helps push achievement to the greatest level. Doing the best possible, and working hard insures success. Life brings struggles, it gets hard, staying focused on the goal achievement will follow.