ART AFTER HOURS...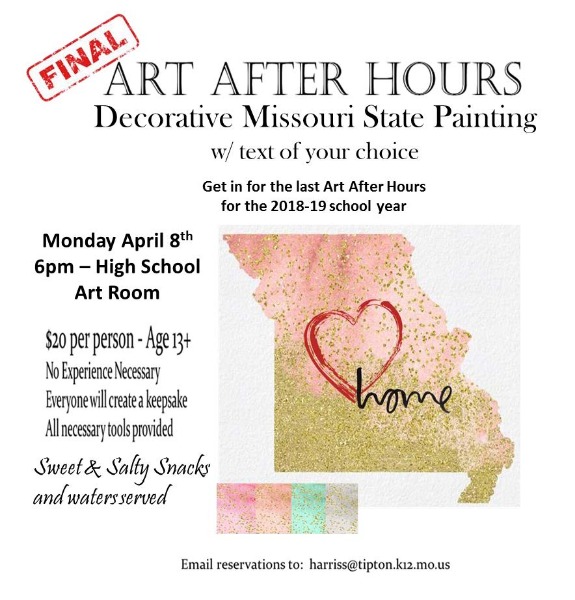 Every 2nd Monday of the month, we will have an Art After Hours event in the high school art room starting at 6 pm. Each month, participants will make and take an original artwork.
This month, April, we will have our monthly Art After Hours event and it will feature MISSOURI paintings!
See you and your friends there. All hands in at the Art After Hours.
These events are fun and entertaining. Mr. Harris welcome's church groups, youth groups, bridal parties, sororities, men's groups and anyone else who'd like to learn to create and have fun doing it.
RSVP to Mr. Harris at harriss@tipton.k12.mo.us and get in early. Space is limited.