BACK TO SCHOOL IMMUNIZATIONS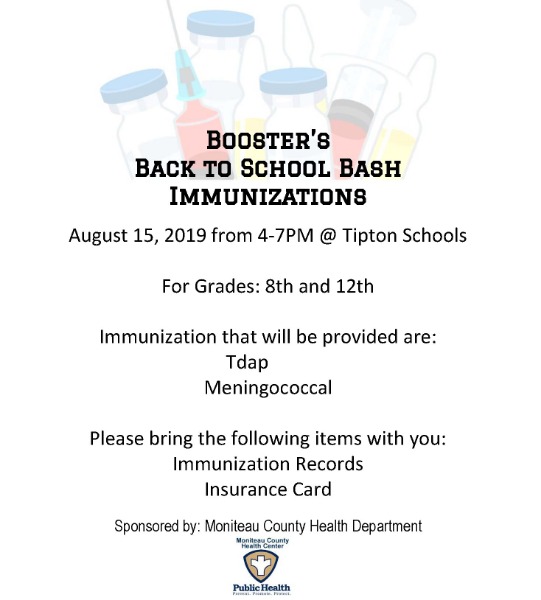 Thursday, August 15, Tipton will be hosting their BACK TO SCHOOL BASH! If your 8-12 grade child is in need of immunizations, this is the place to be! Bring your insurance card and immunization records with you, and the Moniteau County Health Department will get your child up to date with their shots!
You don't want to miss this opportunity!