MR. STINKY FEET....POSTPONED!!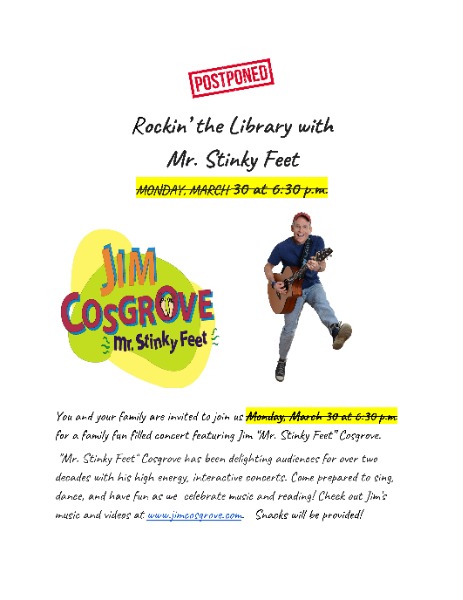 POSTPONED...
DUE TO SCHOOL CLOSURE, MR. STINKY FEET HAS BEEN POSTPONED UNTIL FURTHER NOTICE...
Jim "Mr. Stinky Feet" Cosgrove has been delighting audiences for over two decades with his high energy, interactive concerts.
Come prepared to sing, dance, and have fun as we celebrate music and reading! Check out Jim's music and videos at www.jimcosgrove.com .